Learning and Mastering the fundamentals early on in diving is paramount to safe and rewarding experiences in the future.
This is where your first experiences begin to have a deeper meaning as you continue to discover more of this liquid world.
We offer SSI/PADI Scuba Diver and Open Water Diver Courses.
If you're short on time but really want to become a diver, the Scuba Diver course rating might be right for you, particularly if you expect to go scuba diving with a dive guide. This course is a subset of the Open Water Diver course.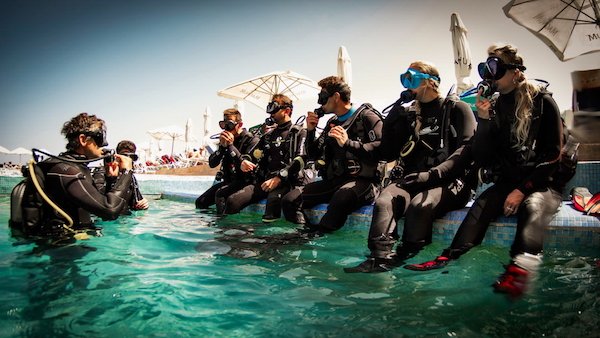 No prior experience with scuba diving is required. Millions of people have learned to scuba dive and gone on to discover the wonders of the aquatic world through this course.
If you've always wanted to take scuba diving lessons, experience unparalleled adventure and see the world beneath the waves, get your scuba diving certification with theOpen Water Diver course – the world's most popular and widely recognized scuba course.
Are you ready to dive in?